Regular price

Suggested Retail

$37.19

Unit price

per

Everyday Low Price

Sold Out

Digestive enzyme. Digestive aid
Helps digest proteins.
Helps reduce gas production/flatulence following meals
Helps to prevent gastrointestinal intolerance
Helps rebuild and soothe the intestinal lining.
Description

ENEREx - Digest Best - 90 Capsule(s) - NPN: 80051440 -- If you have digestive distress from indigestion, gas, bloating, or acid reflux get relief with Digest Best. This synergistic blend of digestive enzymes formula effectively breaks down proteins, carbs, fats, dairy, vegetable fibres, and even gluten to rescue your digestive system. , this digestive support product is quick to act in acute situations or beneficial for daily use.Many ills begin in the gut so having a healthy digestive system is key to your wellbeing. The multi-dimensional action of Digest Best helps to replace the enzymes naturally found in raw foods that are lost in cooking and processing. Big meals, heavy proteins, food intolerances, or bad combinations can overload your system. These enzymes will help relieve digestive complaints, plus help you fully digest the nutrients in foods, especially as we age.This product is unique with the additions of Betaine HCl especially good at breaking down difficult to digest proteins, and L-Glutamine, which helps rebuild and soothe the intestinal lining.


Share
View full details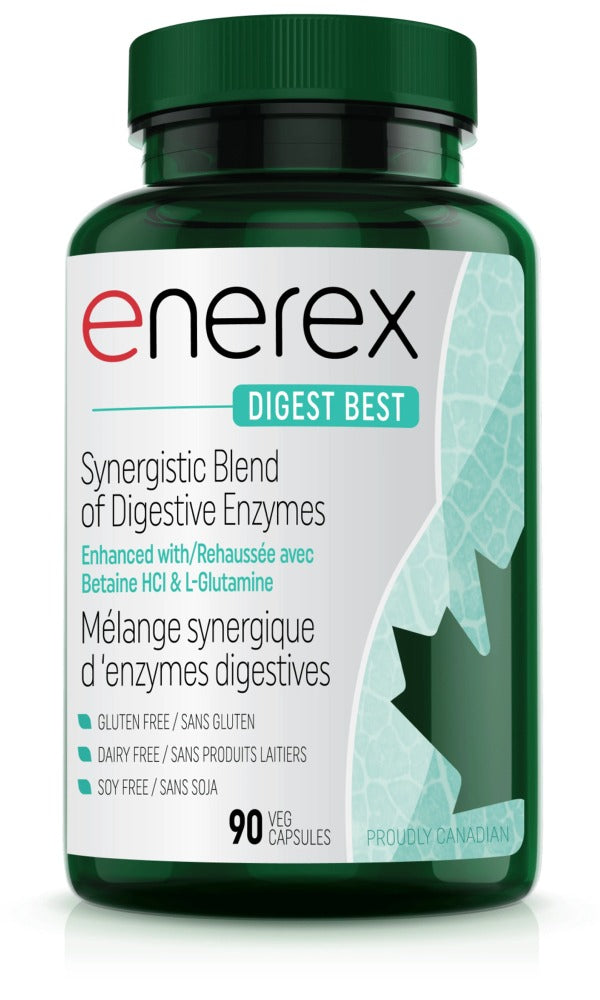 DISCLAIMER
The information and product descriptions appearing on this website are for information purposes only, and are not intended to provide or replace medical advice to individuals from a qualified health care professional. Consult with your physician if you have any health concerns, and before initiating any new diet, exercise, supplement, or other lifestyle changes.