Regular price
Suggested Retail
$19.69
Unit price
per
Everyday Low Price
Sold Out
Used as a liver protectant and in herbal medicine to promote a healthy liver
Helps to support liver function
Used in Herbal Medicine to help relieve digestive disturbances
Aids detoxification and cleansing
Description
Flora - Milk Thistle Plus - 60 Capsule(s) - NPN: 80074149 -- The liver is our largest internal, and most metabolically complex, organ it performs over 500 different functions, including fighting off infection, neutralizing toxins, and controlling blood sugar, among others. Unfortunately, these key functions can be jeopardized by a variety of stressors, from viruses to poor nutrition. In herbal medicine, milk thistle has long been used to battle back and promote a healthy liver. Floras Milk Thistle Plus is a synergistic combination of standardized extracts of milk thistle and artichoke leaf, as well as dandelion root. This unique blend works to support the liver and large intestine. Additionally, the powerful antioxidant Silymarin, an active ingredient in milk thistle, is used as a liver protectant and to support liver function. Safe for long-term use.
INGREDIENTS
Medicinal Ingredients
Artichoke

12 mg

Dandelion

29 mg

Milk thistle

250 mg
Non-Medicinal Ingredients
Hypromellose

Magnesium stearate

Microcrystalline cellulose

Silicon dioxide
Share
View full details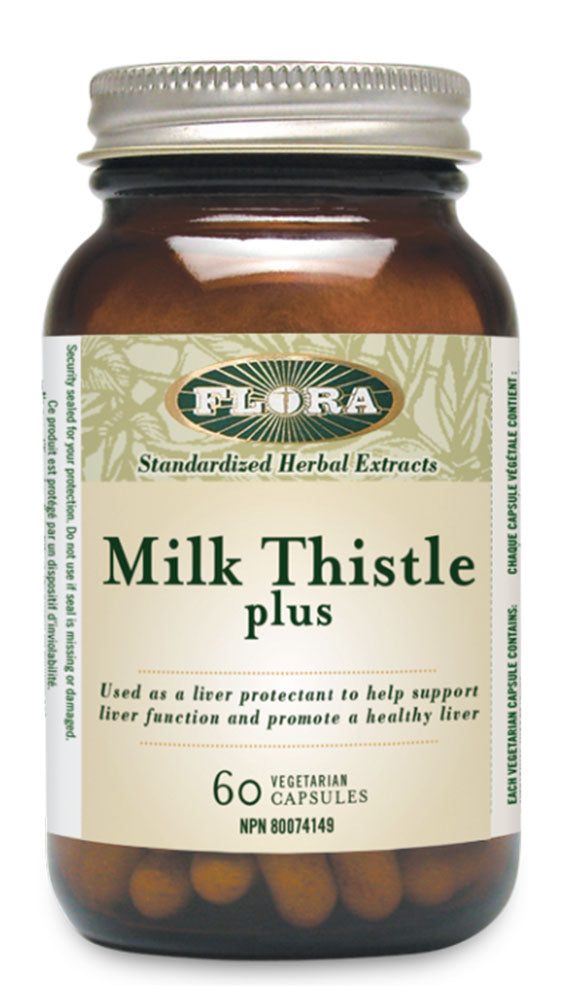 DISCLAIMER
The information and product descriptions appearing on this website are for information purposes only, and are not intended to provide or replace medical advice to individuals from a qualified health care professional. Consult with your physician if you have any health concerns, and before initiating any new diet, exercise, supplement, or other lifestyle changes.