Regular price
Suggested Retail
$28.59
Unit price
per
Everyday Low Price
Sold Out
Minimizes muscle spasms
Helps rebuild and maintain healthy cartilage.
Helps reduce pain and inflammation from arthritis.
Protects against the deterioration of cartilage.
Description
Flora - Sport MSM - 180 Capsule(s) - NPN: 80003029 -- Looking for a natural solution to tackle muscle soreness, speed up recovery post-workout and support joint health? Methylsulfonylmethane (MSM) is a compound found naturally in a variety of fruits and vegetables thats been shown in clinical trials to help reduce inflammation and oxidative damage to muscles during exercise. Floras vegan Sport MSM capsules contain OptiMSM, a high-quality, patented and clinically-researched blend of MSM. Add Sport MSM to your regimen to keep muscle and joint pain in check and help maximize performance and overall well-being.
INGREDIENTS
Medicinal Ingredients
Non-Medicinal Ingredients
Hypromellose

Magnesium Stearate

Silicon dioxide
Share
View full details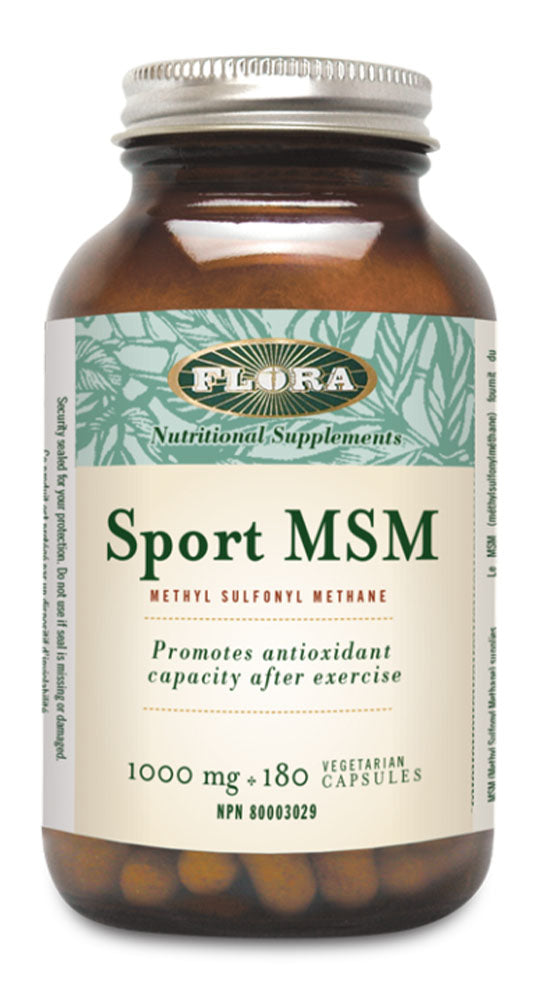 DISCLAIMER
The information and product descriptions appearing on this website are for information purposes only, and are not intended to provide or replace medical advice to individuals from a qualified health care professional. Consult with your physician if you have any health concerns, and before initiating any new diet, exercise, supplement, or other lifestyle changes.