Regular price

Suggested Retail

$49.95

Unit price

per

Everyday Low Price

Sold Out

PLATINUM - Easymulti - 120 Softgels - NPN: 80027102
Boosts Immunity
With Vitamins, Nutraceuticals, and more
Provides strong antioxidant protection
With added Omega 3 & 6
Improves Energy

Vitamins and minerals are considered essential because together they perform hundreds of roles in the body, from converting food into energy to building bones, healing wounds, and bolstering your immune system. Vitamins and minerals are called micronutrients because your body needs only tiny amounts of them, yet they have powerful effects. Taking a multivitamin ensures you get all the essential nutrients you need to function at your best.


Share
View full details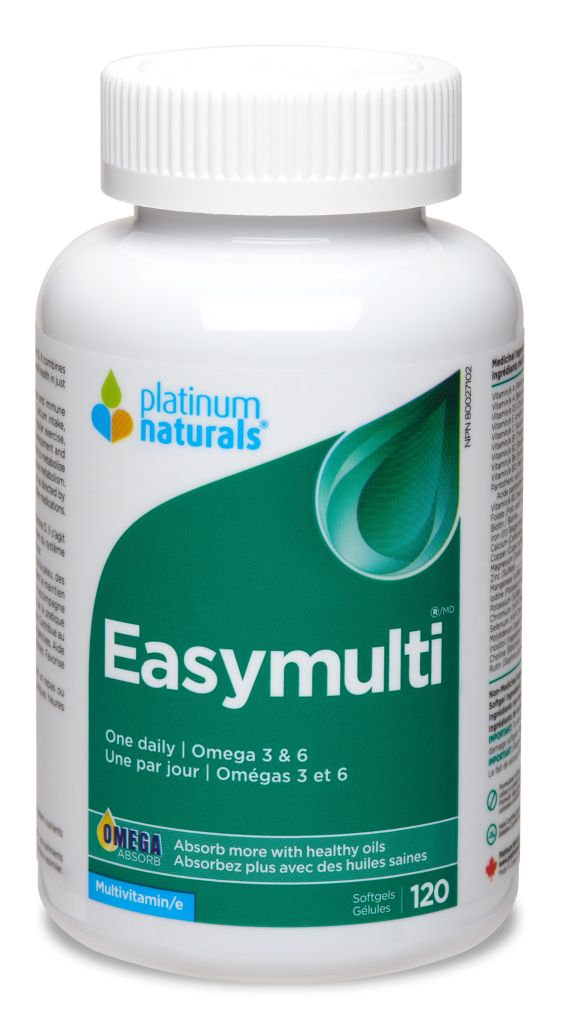 DISCLAIMER
The information and product descriptions appearing on this website are for information purposes only, and are not intended to provide or replace medical advice to individuals from a qualified health care professional. Consult with your physician if you have any health concerns, and before initiating any new diet, exercise, supplement, or other lifestyle changes.