Regular price
Suggested Retail
$27.49
Unit price
per
Everyday Low Price
Sold Out
Helps To Fight Of Colds And Flu's
Supports The Immune System
Non-acidic and gentle on the stomach
Supports Allergy Relief
Description
Sisu - SISU Ester-C Powder (150 gr) - 150 Gram(s) - NPN: 80003861 -- Excipient-free and with no added colours, flavours or sweeteners, Ester-C® Powder helps to strengthen your immune system, alleviate allergy symptoms, encourage the growth and repair of body tissues and maintain the integrity of bones, gums and teeth. This flexible powder is enhanced with antioxidant bioflavonoids from citrus fruits and mixes easily with water or fruit juice so you can personalize your dosage.
INGREDIENTS
Medicinal Ingredients
Citrus Bioflavonoids

150 mg

Vitamin C

638 mg
Share
View full details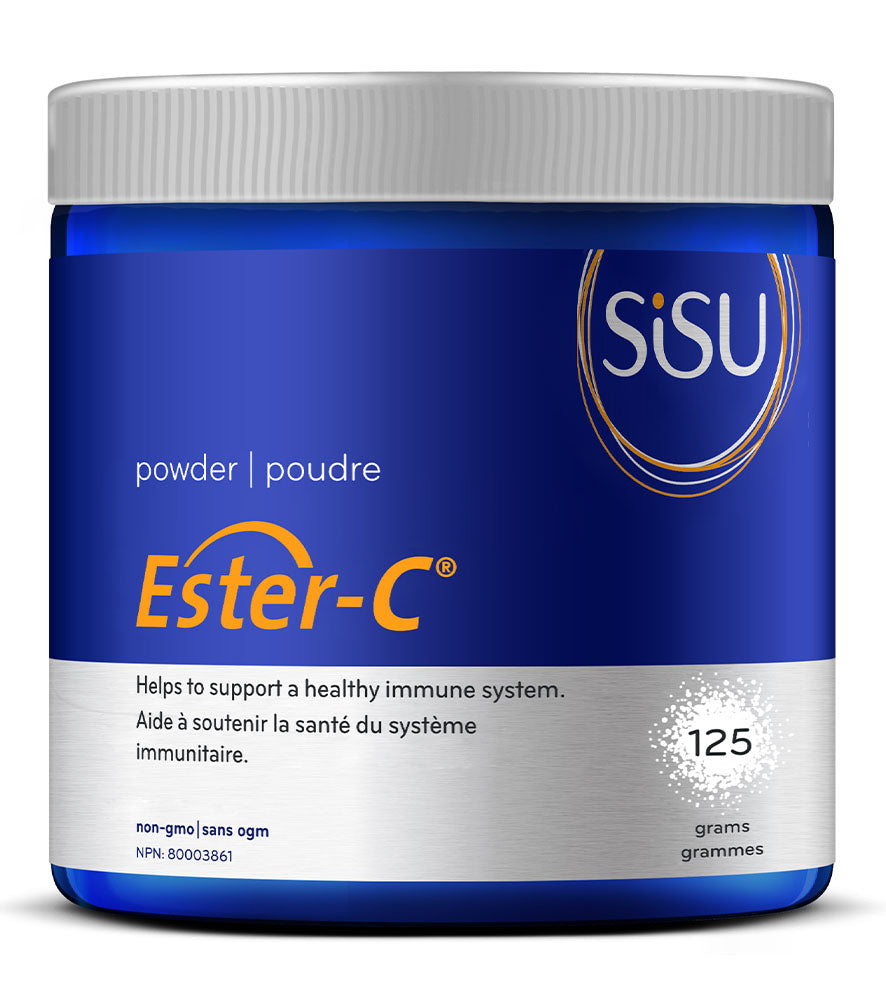 DISCLAIMER
The information and product descriptions appearing on this website are for information purposes only, and are not intended to provide or replace medical advice to individuals from a qualified health care professional. Consult with your physician if you have any health concerns, and before initiating any new diet, exercise, supplement, or other lifestyle changes.