Regular price
Suggested Retail
$25.49
Unit price
per
Everyday Low Price
Sold Out
a factor in the maintenance of good health
helps in wound healing
helps in the normal development and maintenance of bones, cartilage, teeth and gums.
Description
SISU - Ester C Chews 500 mg - 90s Chewable(s) - NPN: 80003049 -- Vitamin C is a water-soluble antioxidant and one of the best researched nutrients. Most mammals can produce vitamin C as they need it but the human system evolved without this ability so we must ensure an adequate daily intake to stay healthy. Vitamin C is found in fruits and vegetables, but it is easily destroyed by heat, cooking, processing, and storage, and rapidly eliminated from our system in the urine. Inadequate levels of vitamin C may be seen in cases of physical and mental stress, older people and those with chronic conditions including cardiovascular disease, asthma, arthritis, age-related eye disease, and more.Vitamin C is best known for strengthening the immune system by supporting and improving white blood cell function. It is also essential for the proper formation of collagen, the building block of many tissues and a crucial component in skin rejuvenation. Vitamin C also helps to reduce histamine release in the body, thereby alleviating allergy symptoms. There are numerous forms of vitamin C with ascorbic acid being the most basic. People wanting a clinically proven form that is easier on the system than ascorbic acid may choose a form like Ester-C® brand calcium ascorbate.
INGREDIENTS
Medicinal Ingredients
Non-Medicinal Ingredients
Citric acid

Dextrose

Fructose

Guar Gum

Magnesium Stearate

Natural Flavours

Silicon dioxide

Stearic Acid

Stevia rebaudiana
Share
View full details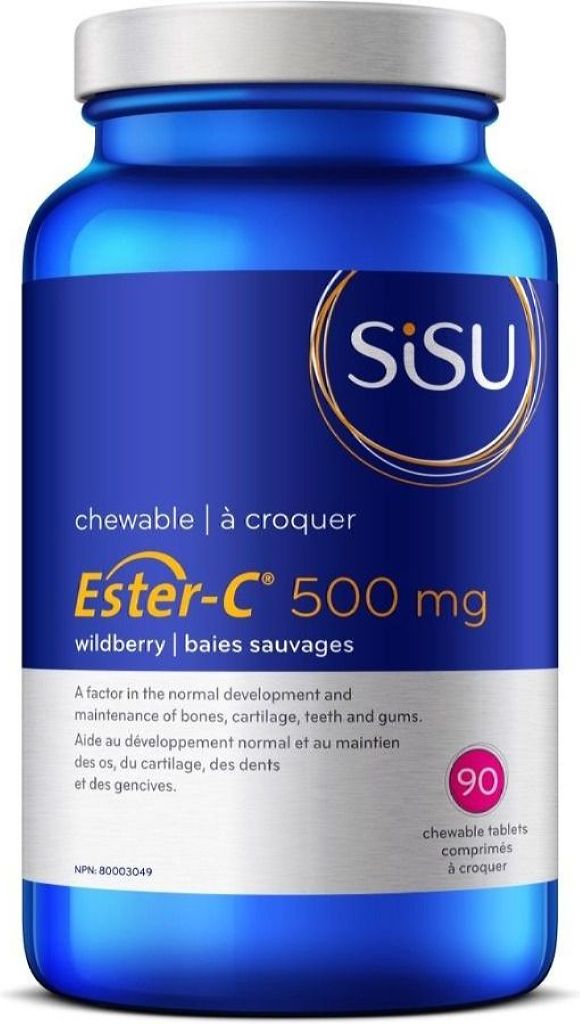 DISCLAIMER
The information and product descriptions appearing on this website are for information purposes only, and are not intended to provide or replace medical advice to individuals from a qualified health care professional. Consult with your physician if you have any health concerns, and before initiating any new diet, exercise, supplement, or other lifestyle changes.