Regular price
Suggested Retail
$39.39
Unit price
per
Everyday Low Price
Sold Out
A source of antioxidants for the maintenance of good health in individuals
Multi-antioxidant protection to help prevent cellular damage to lung tissue
For those exposed to pollution, airborne allergens & smoke
Contains 1200mg of NAC, respiratory detoxifier and mucolytic agent
Description
CanPrev - Healthy Lungs - 90 Vegetable Capsule(s) - NPN: 80030695 -- Take a deep breath in, now breathe out. Your hardworking lungs do this 20, 000 times a day. But have you ever wondered how much of the air you breathe is truly fresh? You might be surprised to know that youre breathing in air filled with pollutants like sulfur dioxides, carbon monoxides, volatile organic compounds and particulates.Many of these pollutants are sources of free radicals (molecular fragments with unpaired electrons). These fragments are highly charged, unstable and reactive and are able to break up molecules in your body like cell membranes, protein and DNA as a result. Even worse, this breakup causes the proliferation of new free radicals, starting a chain reaction of molecular fragments.When you inhale, air saturates millions of microscopic sacs called alveoli. Since alveoli add up to around 100 square meters of surface area, you are exposing yourself to a lot of free radicals. When your alveoli are damaged, less oxygen gets to your blood, making it much harder to breathe.
INGREDIENTS
Medicinal Ingredients
DL-alpha-Lipoic acid

67 mg

Folic acid

200 mcg

Grape

50 mg

N-acetyl-L-cysteine

400 mg

Quercetin

83 mg

Vitamin B12

267 mcg

Vitamin B6

17 mg

Vitamin C

167 mg

Vitamin D

5 mcg

Vitamin E

33 mg AT

Zinc

3 mg
Non-Medicinal Ingredients
Hypromellose

Magnesium Stearate
Share
View full details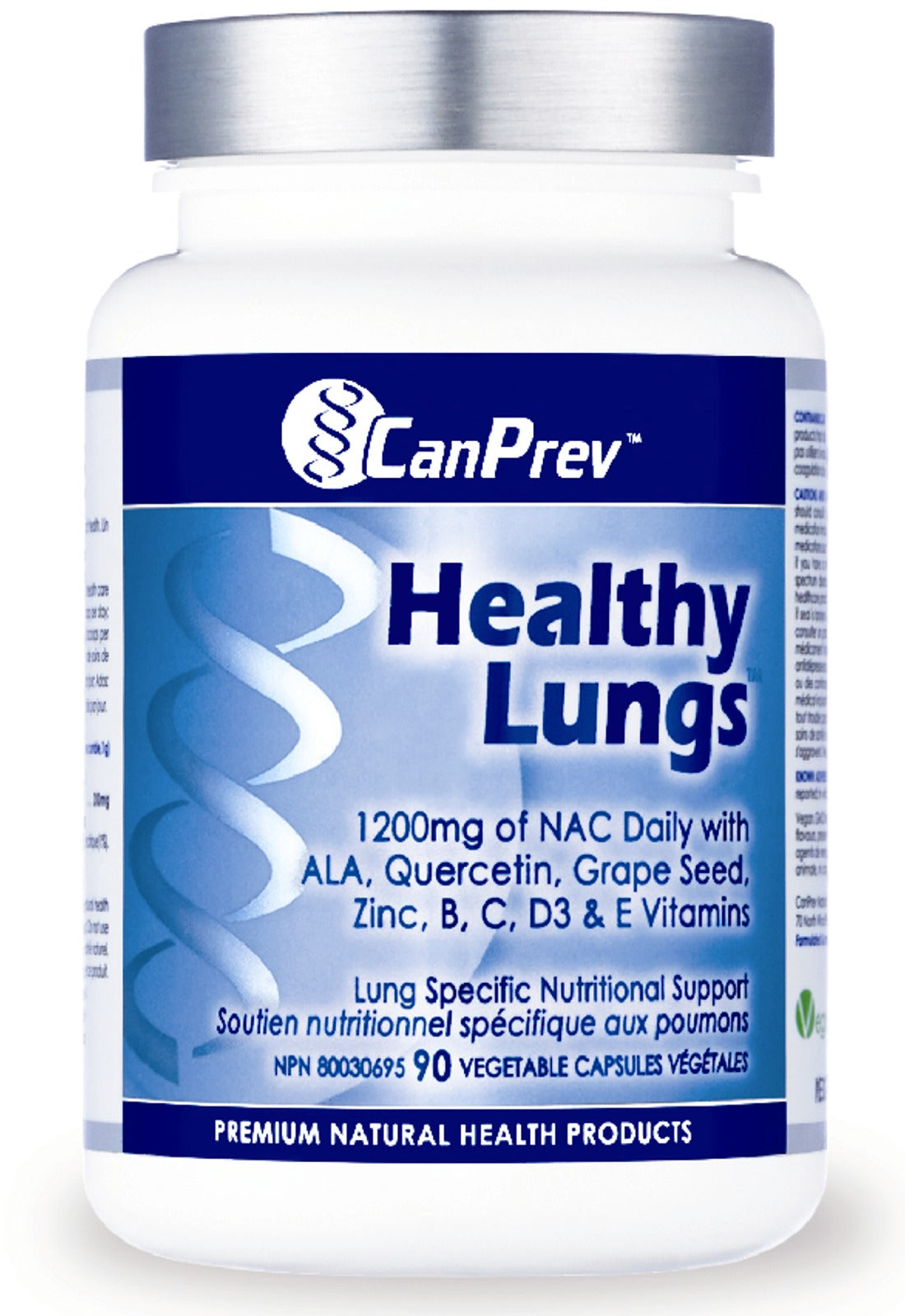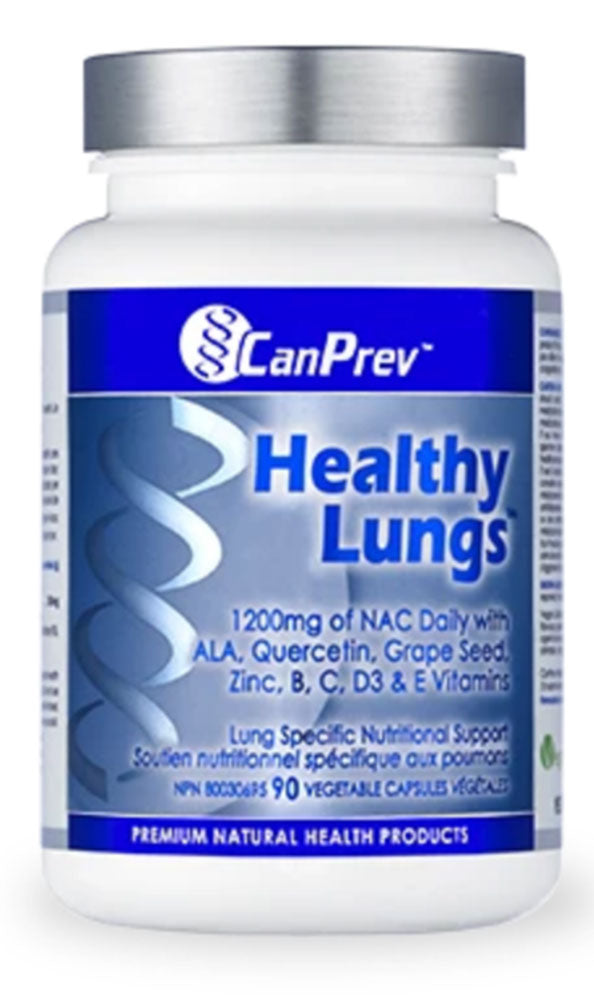 DISCLAIMER
The information and product descriptions appearing on this website are for information purposes only, and are not intended to provide or replace medical advice to individuals from a qualified health care professional. Consult with your physician if you have any health concerns, and before initiating any new diet, exercise, supplement, or other lifestyle changes.