Regular price

Suggested Retail

$24.69

Unit price

per

Everyday Low Price

Sold Out

A high potency, complete multivitamin formulated for the unique nutritional needs of women
Vitamins in their active forms such as methyl-B12, P-5-P B6 and 5-MTHF
To support energy, healthy metabolic function, and optimal health
Description

CanPrev - Women's Multi - 90 Vegetable Capsule(s) - NPN: 80025786 -- Womens Multi is a comprehensive formula made for women. It provides a full range of vitamins and minerals in therapeutic dosages and bioavailable forms for rapid absorption and utilization. Womens Multi is formulated to target the unique nutritional needs of adult women.https: //canprev.ca/products/womens-multi/Vitamins and minerals play an essential role in our health and well being. They keep our cells strong and our organs functioning properly. They help to fight infection, regulate metabolism, form strong bones and healthy tissue, convert fat and carbohydrates into energy, balance mood, increase energy and aid in stress management.Lifestyle, diet and some medications impact our nutritional status and are some factors that can deplete our bodies of important vitamins and minerals. We owe it to our bodies to pay back those important nutrients with a high potency, professional-grade supplement like CanPrevs Womens Multi.Make Womens Multi a prescription for maintaining your best you.


Share
View full details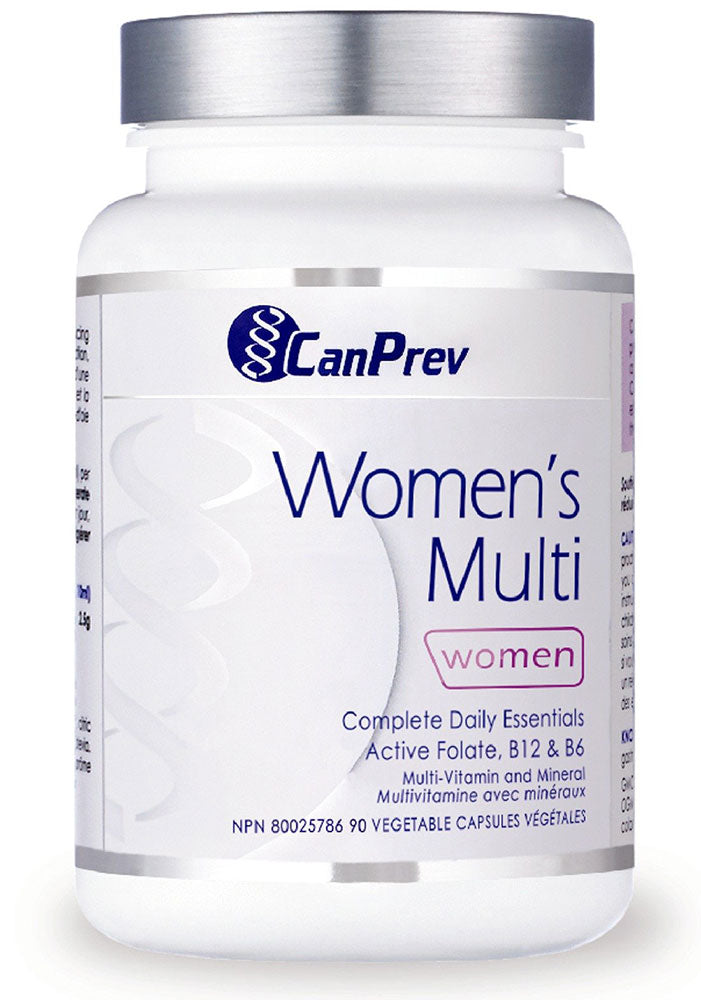 DISCLAIMER
The information and product descriptions appearing on this website are for information purposes only, and are not intended to provide or replace medical advice to individuals from a qualified health care professional. Consult with your physician if you have any health concerns, and before initiating any new diet, exercise, supplement, or other lifestyle changes.