Regular price
Suggested Retail
$25.99
Unit price
per
Everyday Low Price
Sold Out
Description

BIOSTEEL - Sports Hydration Mix - 12 Units - NPN: 80094017 -- An electrolyte and hydration mix that provides sustained energy while reducing fatigue without the use of sugar or caffeine. Whats InsideMineral Blend: Minerals and electrolytes that are vital for many of the bodys functions. Consistently replenishing these key nutrients will help the body perform at its best no matter what youre doing.Amino Acid Blend: a blend of individually sourced amino acids (building blocks of protein) that are quickly absorbed into your body which help kick start recovery.Vitamin B Blend: The B vitamins play an important role in metabolizing fats, carbohydrates and proteins, which are key components of energy.BioSteels flagship product provides hydration and electrolyte replacement, as well as sustained energy without the use of sugar or caffeine. This premium mix contains amino acids, minerals and vitamins which all help reduce fatigue and increase performance

INGREDIENTSAMOUNT PER SERVING (7 G) SERVINGS PER CONTAINER 100 Calories 5 Fat 0 g Sodium 140 mg Potassium 30 mg Carbohydrate 1 g Sugars 0 g DAILY VALUEProtein 0 g % Calcium 2% Magnesium 2% Zinc 2% Medicinal Ingredients: L-Leucine (1202 mg), L-Glutamine (973 mg), L-Valine (544 mg), L-Isoleucine (544 mg), Glycine (460 mg), Taurine (135 mg), Potassium (32.5 mg), Calcium (AquaminTM) (11.8 mg), Magnesium (2 mg), Choline (300 mcg), Inositol (300 mcg), Thiamine (300 mcg), Niacin (300 mcg), Vitamin B6 (300 mcg), Riboflavin (300 mcg), Pantothenic acid (270 mcg), Zinc (160 mcg), Folate (7 mcg), Vitamin B12 (0.3 mcg), Biotin (0.3 mcg). Non-Medicinal Ingredients: Citric Acid, DL-Malic Acid, Natural Flavours, Sodium Chloride, Sodium Citrate Dihydrate, Purified Stevia Leaf Extract, Lecithin.
Share
View full details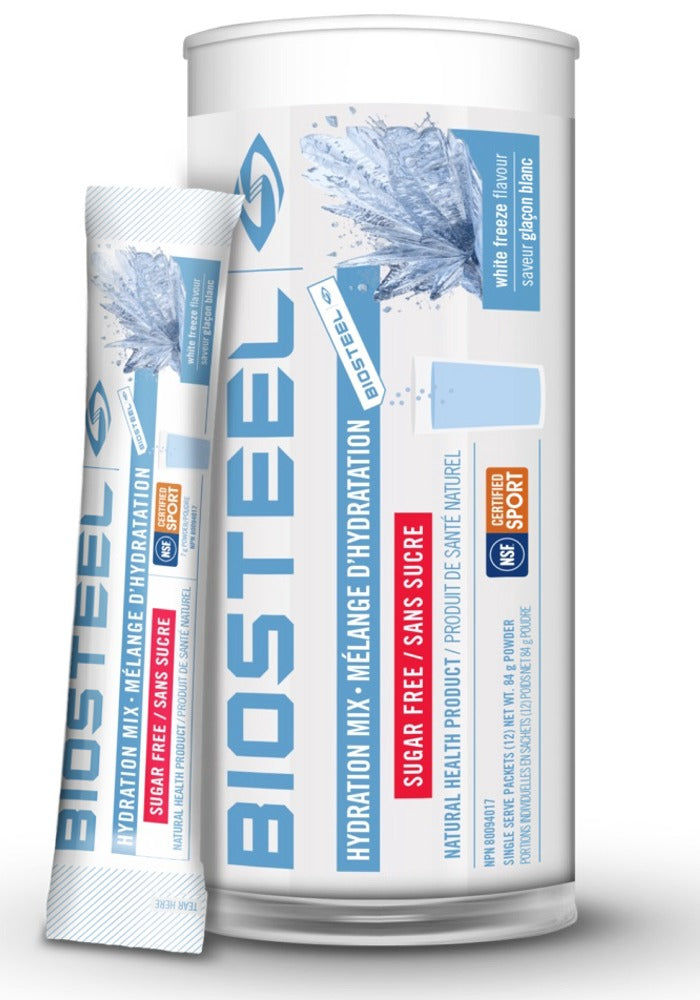 DISCLAIMER
The information and product descriptions appearing on this website are for information purposes only, and are not intended to provide or replace medical advice to individuals from a qualified health care professional. Consult with your physician if you have any health concerns, and before initiating any new diet, exercise, supplement, or other lifestyle changes.