Regular price
Suggested Retail
$33.09
Unit price
per
Everyday Low Price
Sold Out
Description

AIYA - Culinary Grade Matcha - 100 100 gr Gram(s) - NPN: 00000000 -- Specially blended for baking and culinary purposes Great for lattes, smoothies, and other blended drinks A healthy addition to any recipeAiyas Culinary Grade Matcha is specially blended for food and beverages, providing color, aroma, and nutritional benefits to your favorite recipes. People often believe that higher or more expensive grades of Matcha are best for recipes; however, this doesnt hold true for culinary applications. A high-quality Culinary Grade Matcha should have a stronger tea flavor than a ceremonial grade, allowing the Matcha flavor to shine through when mixed with other ingredients. Although most would consider it too astringent when consumed solely with water, this grade is perfect for making Matcha flavored desserts and beverages.Size:100 grams (3.52 oz)Servings:We recommend adding about 2 grams (1/2 tsp) to flavor drinks and about 15 grams (1 Tbsp) to flavor a batch of baked goods.

INGREDIENTSPure Matcha Green Tea Powder.
Share
View full details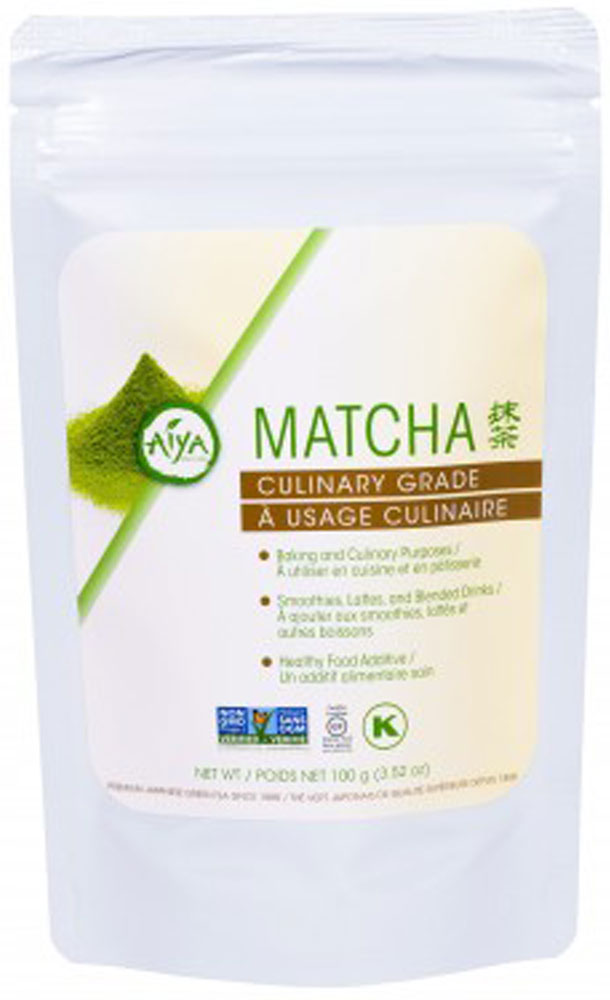 DISCLAIMER
The information and product descriptions appearing on this website are for information purposes only, and are not intended to provide or replace medical advice to individuals from a qualified health care professional. Consult with your physician if you have any health concerns, and before initiating any new diet, exercise, supplement, or other lifestyle changes.