Regular price

Suggested Retail

$24.59

Unit price

per

Everyday Low Price

Sold Out

Complete Vitamins, Minerals & Trace Elements
Support Energy Metabolism with Vitamin B Complex
Powerful Immune Support
Support Bone Health with Vitamin D + K2
Strong Antioxidant Action with Vit C, Vit E & Selenium
Description

ANS Performance - Fresh1 Vegan Multivitamin - 60 Capsules - NPN: 80102972 -- FRESH1 Vegan MULTI is a 100% vegan-friendly high potency daily multivitamin formula designed to complement your nutritional requirements with 25 bioavailable vitamins, minerals, antioxidants and trace elements. A great addition to everyone's daily supplement routine

INGREDIENTSVitamin/e A (Beta carotene/bêtacarotène) Vitamin/e D2 (Ergocalciferol/ergocalciférol) Vitamin/e C (Ascorbic acid/acid ascorbique) Vitamin/e E (dl-alpha-tocopherol acetate/acétate de dl-alpha-tocophérol) Vitamin/e B1 (Thiamine hydrochloride/chlorhydrate de thiamine) Vitamin/e B2 (Riboflavin/riboflavine) Niacin/Niacine (as niacinamide/comme niacinamide) Vitamin/e B6 (Pyridoxal-5-phosphate/pyridoxal 5'-phosphate) Folate/Folate (Folic acid/acide folique) Vitamin/e B12 (Methylcobalamin/méthylcobalamine) Biotin/Biotine Panthothenic acid/Acide pantothénique (d-calcium pantothenate/d-pantothénate de calcium) Iron/Fer (ferrous fumarate/fumarate ferreux) Iodine/Iode (potassium iodide/iodure de potassium) Magnesium/Magnésium (magnesium citrate/citrate de magnésium) Zinc/Zinc (zinc citrate/citrate de zinc) Selenium/Sélénium (selenium amino acid chelate/chélate d'acide aminé de sélénium) Copper/Cuivre (cupric citrate/citrate cuprique) Manganese/Manganèse (manganese sulfate/sulfate de manganèse) Chromium/Chrome (chromium amino acid chelate/chélate d'acide aminé de chrome) Molybdenum/Molybdène (molybdenum amino acid chelate/chélate d'acide aminé de molybdène) Potassium/Potassium (potassium chloride/chlorure de potassium) Boron/Bore (boron citrate/citrate de bore) Vitamin/e K (menaquinone-7/ménaquinone-7) Vanadium/Vanadium (vanadyl sulfate/sulfate de vanadyle) NON-MEDICINAL INGREDIENTS: Vegetarian capsule (cellulose), vegetable stearate, silicon dioxide.
Share
View full details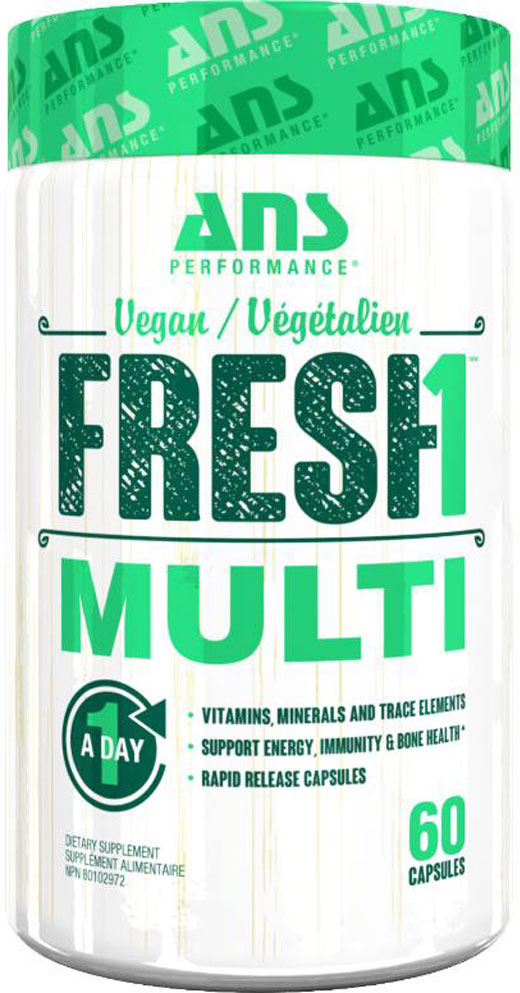 DISCLAIMER
The information and product descriptions appearing on this website are for information purposes only, and are not intended to provide or replace medical advice to individuals from a qualified health care professional. Consult with your physician if you have any health concerns, and before initiating any new diet, exercise, supplement, or other lifestyle changes.